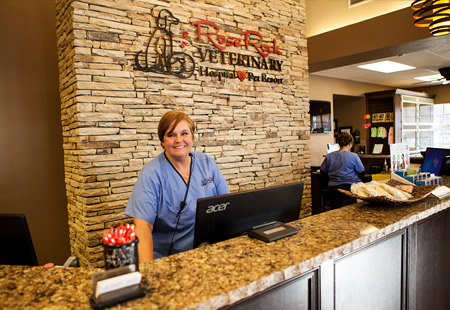 Forms and Information
New Client Forms
Hospital Forms
Before your pet's hospitalization, surgery or boarding at Rose Rock Veterinary Hospital & Pet Resort, please print the applicable forms below, fill them out and bring it with you to Rose Rock.
Surgery and Anesthesia Consent Form
Rehab & Acupuncture History Form
Rose Rock Pet Resort Forms
After boarding your pet at Rose Rock Pet Resort, we would like you to fill out the survey below and return it to us. Please print the form, fill it out and send it back to us or drop it off at your convenience. Thank you!

Viewing these documents requires Adobe Acrobat Reader. If you do not have Acrobat Reader, you can download it for free by clicking here.
Loving Care for Your Pet