Management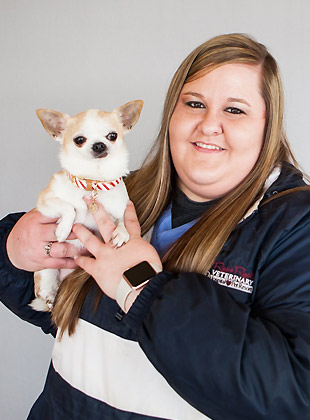 Breawna Fritzler, Practice Manager
Breawna joined the team at Rose Rock Veterinary Hospital and Pet Resort in February 2006. As one of the hospital's practice managers, she is responsible for human resources, advertising, marketing, client relations, and financial management of the practice. Breawna enjoys all facets of her work, and says that her favorite parts of the job are being part of a great team and seeing unique cases treated.
Since Breawna was 16 years old, she has worked in the animal care field in various roles. She has a willingness to listen and an openness towards new ideas, two attributes that make her a successful and opportunistic manager. Breawna holds a Bachelor of Arts degree in Administrative Leadership from the University of Oklahoma, and uses her education each day to ensure that clients and patients receive the best care and customer service possible.
"I enjoy working at Rose Rock Veterinary Hospital and Pet Resort for many reasons, but mostly because I know we have a team of doctors and support staff that are dedicated to providing the highest level of care possible," Breawna says. "We also have the technology and equipment to be able to do diagnostics and procedures that many general practitioners are not able to do."
At home, Breawna has several pets, including a 10-year-old Chihuahua named Dani and a 4-year-old Golden Retriever named Daisy Duke. Dani is Breawna's constant sidekick and is always by her side. Breawna is a member of the Golden Retriever Club of America and Daisy Duke won recognition as a Grand Champion. Breawna enjoys spending her free time with her dogs and family, going to the lake, watching movies, playing board games and baking.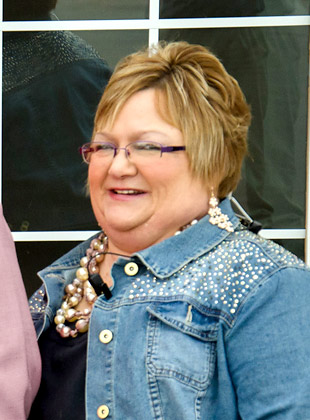 Connie Woodward, Manager
Connie joined the team in July 1996, and has spent her entire career in the animal-care field with Rose Rock Veterinary Hospital and Pet Resort. As a hospital manager, Connie is responsible for assisting with human resources, accounts receivable, and client relations. Connie says her favorite part of the job after 20 years is working with clients, patients, staff, doctors, and anyone else who comes through the doors.
At home, Connie has a 9-year-old bulldog named Mattie Mae, a 1-year-old heeler named Rowdy Boone, an 8-month-old red-eared slider turtle named Myrtle Turtle and a 5-year-old parakeet named Jolly. She also shares her home with a daschund named Willie, two heelers named Cali and Charlie, a Yorkshire terrier named Holly Rene and a quarter horse named Lacey.
Connie is also a special education teacher, and enjoys spending her free time with her husband and their children, as well as with her mother, sisters and their families. She loves to think of her Dad, and often sends him love in heaven. Connie also reminisces fondly of memories with her mother, grandfather, aunts, uncles and cousins. When a vacation is on the agenda, Connie loves going to the beach to relax and listen to the ocean.
Rose Rock Team



Loving Care for Your Pet