Norman Pet Wellness Services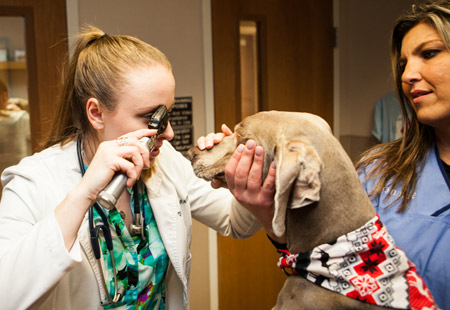 The Best Wellness Care for Your Pet
When you bring your pet to Rose Rock Veterinary Hospital and Pet Resort, we work with you to create a lifetime preventive health care plan. This includes a balanced schedule of vaccines (to protect your pet against dangerous, but preventable diseases), routine dental care (good oral health protects overall systemic health), and microchip identification (should your pet become lost). We also provide internal medical services, nutritional and behavioral counseling, general and orthopedic surgery, advanced diagnostic testing capabilities and much more.
Your veterinarian's commitment to you and your pet's health begins with an annual examination which includes:
Examining your pet's teeth, throat and oral cavity
Checking your pet's vision and eyes
Examining ears for infection, ear mites, allergic reaction and other related health issues
Assessing your pet's heart and cardiac function
Examining the skin
Palpating lymph nodes and abdomen
Examining the respiratory system
Evaluating internal organ function and other systems
Monitoring your pet's blood count and serum chemistry
Performing laboratory tests to determine the presence of specific diseases
Assessing changes in your pet's health since the last wellness visit
Fecal check for the presence of intestinal parasites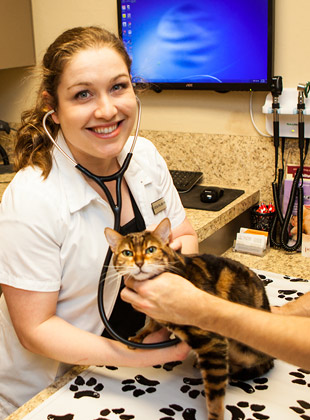 Your Pet's Vaccinations
Due to the recent discoveries and innovations in veterinary medicine, your pet can be protected from most major diseases. Today, many immunizations and preventive treatments are available that did not exist just a few years ago. We always tailor your pet's vaccination schedule according to his or her needs. All decisions about vaccinations are made between you and your veterinarian. The staff at Rose Rock Veterinary Hospital and Pet Resort can help you decide what preventive measures are necessary for your pet.
Vaccines can protect your pet and your family from disease. We recommend the following pet vaccinations:
Rabies: One year booster after first series. Pets can receive a 3-year vaccine from this point on if they are not overdue.
DHPP and FVRCP: Annually
Leptospirosis: For at-risk pets
Oral Bordetella (Kennel Cough): Recommended every 6 months. Required annually for boarding.
Feline leukemia: On an as-needed basis for cats
Lyme disease: On an as-needed basis for dogs
Canine Influenza: On as-needed basis for dogs
If you would like to schedule an appointment to get your pet up-to-date on vaccinations, please give us a call at (405) 321-3361.
Norman Puppy and Kitten Care
Bringing a new puppy or kitten into your home can be wonderful, but it can also be a lot of work. Rose Rock Veterinary Hospital and Pet Resort offers special veterinary exams for puppies and kittens. Your veterinarian will perform a full examination of your pet and discuss vital information about their health requirements, including vaccine schedules, heartworm disease and intestinal parasites, nutritional needs, house/litter box training, safety strategies, behavior counseling and more.
Your new pet's first examination generally takes longer than subsequent exams because we want to make sure we answer all of your questions in order to get your pet started on the right road for a long, healthy life. We look forward to meeting your new puppy or kitten.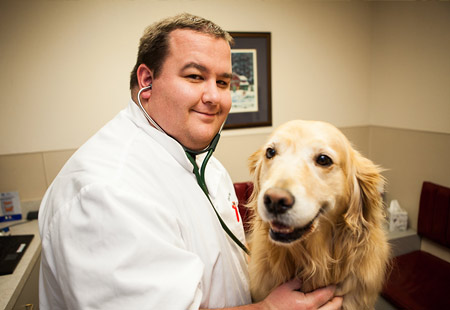 Senior Pet Care
While it may not seem that long ago that your faithful companion was a frisky kitten or playful puppy, your senior pet requires a different health and wellness plan than was necessary in his or her younger days. The veterinarians and staff at Rose Rock Veterinary Hospital and Pet Resort in Norman understand the medical needs of senior pets—that's why we've developed a comprehensive senior pet wellness program.
The backbone of your senior pet's healthcare plan is preventive health care. Like humans, older pets are at an increased risk of developing diseases such as diabetes, heart disease, endocrine disease, cancer and more. Early detection of these diseases results in faster treatment and better overall health for your pet, and for this reason, we recommend that senior pets have a minimum of two exams per year.
The staff at Rose Rock Veterinary Hospital and Pet Resort encourages you to take an active role in the care of your senior pet. A decline in energy, a decrease in vision and hearing, weight gain, dental disease and skin conditions are all signs of old age. Other signs to look for include:
Behavior changes
Slow movements, including slow rising
Limping
Change in water intake or in urination behavior
Trembling or shaking
As these signs begin to appear, inform your veterinarian and keep track of any changes in your pet's behavior or overall health. We want to work with you to keep your senior pet happy and pain free for as long as we can.
Nutritional Counseling
Good nutrition is the key to a healthy life for your pet. At Rose Rock Veterinary Hospital and Pet Resort, counseling about nutrition starts with your pet's very first visit with a veterinarian. We talk to you about the choices available for your pet's food, and we also discuss the proper frequency and amount of food your pet should receive. Rose Rock Veterinary Hospital and Pet Resort can also counsel clients whose pets are overweight or have special dietary requirements.
Nutrition is just as important for your pet as it is for you. The benefits of veterinary nutritional counseling include weight loss, increased energy levels and a healthier lifestyle. Ask us today about nutritional counseling for your pet.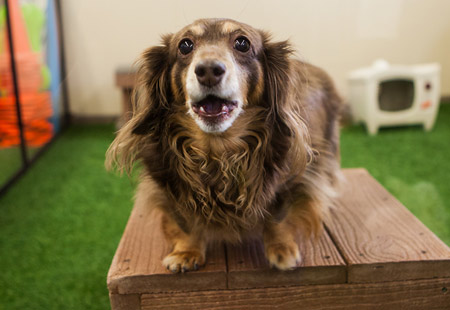 Behavior Counseling
Behavior problems are not uncommon in pets. Behavior problems are often complex to treat and may be the result of medical or environmental problems. At Rose Rock Veterinary Hospital and Pet Resort in Norman, we begin counseling owners about behavior when their pet is still young so that behavior problems can be recognized early and possibly prevented. If your pet is having trouble getting along with other pets or people in your home, urinates or defecates inappropriately or has issues with separation anxiety, we can help you and your pet solve these behavior problems.
Stem Cell Implantation
Stem cell implantation surgery is used to treat traumatic and degenerative diseases, including osteoarthritis and musculoskeletal injuries. By using stem cells derived from adipose (fat) tissue, damaged tissue can be repaired. Because stem cells can turn into many different cell types as they develop (such as bone, cartilage, muscle, etc.), these cells are capable of regenerating numerous types of tissues. This therapy has so far proved very successful for companion pets.
PennHIP Testing
PennHIP has a strong scientific foundation as an effective hip screening tool available for dogs. It provides an estimate of the risk for painful osteoarthritis (OA) of canine hip dysplasia (CHD) later in life, and can be performed on puppies as young as 16-weeks-old. Once the test is performed, your veterinarian will establish preventive and palliative strategies for your pet's health.
All dogs can benefit from PennHIP testing. For at-risk dogs, early intervention can help prevent or lessen the severity of CHD. For working or service dogs, identifying a dog with healthy hips can extend their years of service. And for breeding dogs, early detection of at-risk hips can allow the breeder to make early, informed decisions as to which dogs to keep in breeding programs.
Our veterinarians are PennHIP certified and highly experienced in administering this test. Speak with one of our team members to learn more about how your dog can benefit from a PennHIP screening.
Loving Care for Your Pet