Rose Rock Veterinary Hospital and Pet Resort Client Services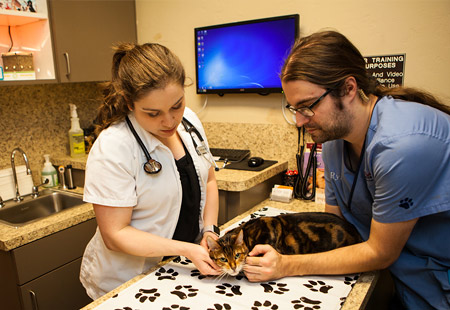 Cleveland County Pet Microchip Identification
Each year, millions of pets go missing, and many never make it back to their homes. Implanting a microchip in your pet is a simple, painless way to avoid this tragedy. Rose Rock Veterinary Hospital and Pet Resort provides pet microchipping for clients who are looking for another way to help find their pet if he or she is lost.
A microchip is a tiny electronic device, about the size and shape of a grain of rice. It is implanted beneath a pet's skin between the shoulder blades and stays there for the pet's entire life. This procedure is as easy and as painless as a vaccination.
Each microchip has a unique number. This number, along with information about the owner and pet, are added to a national pet registry. Most veterinary hospitals and animal shelters have electronic scanners for detecting and reading these implanted microchips. If a lost pet is found and a microchip is scanned, the registry is called and the owner can be contacted.
In-House Pharmacy
Rose Rock Veterinary Hospital and Pet Resort's complete in-house veterinary pharmacy gives you the benefit of starting your pet's medication as soon as you get home.
We maintain a complete inventory of pharmaceuticals, vitamins, shampoos, flea and tick control products and heartworm preventatives to meet the needs of your pet. We also carry a full line of prescription diets. If your pet requires a prescription diet we do not carry, we can easily order it for you.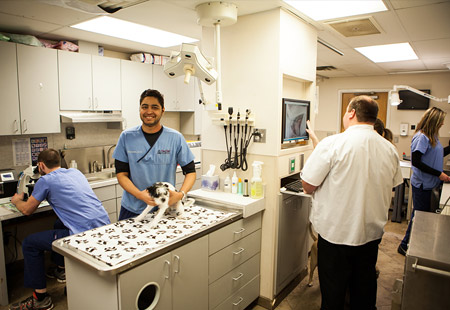 Interstate and International Pet Health Certificates
As a part of our efforts to provide you with the most comprehensive pet healthcare services in Norman, we also provide international and interstate health certificates. International health certificates are required when traveling with your pet outside the United States.
For interstate travel, it's important to know that each state typically has their own set of laws regarding pets. Make sure you discuss your travel plans with your veterinarian prior to leaving, so that they may provide you with the correct certificates.
Many countries have their own health certificates, and you can learn more about the specific details at https://www.aphis.usda.gov/aphis/pet-travel. If you are traveling to a country without an approved health certificate, please download the United States Interstate and International Certificate of Health Examination for Small Animals.
Pet Licenses for the City of Norman
The city of Norman requires all people living within the city limits of Norman and owning a dog or cat to pay an annual fee for a pet license for each dog or cat over six months of age. We can provide you with your pet's annual city license after they've received their Rabies vaccination.
Norman Pet Selection Counseling
If you are considering adding a pet to your family, we can help you select a specific species, breed or type of animal. Rose Rock Veterinary Hospital and Pet Resort staff can talk to you about what to expect from a particular type of pet so that the relationship between your family and your pet is a positive one. The goal is for your pet to be a member of your family for many years, and pet selection counseling is the first step to making sure you choose a pet that is right for you and your home.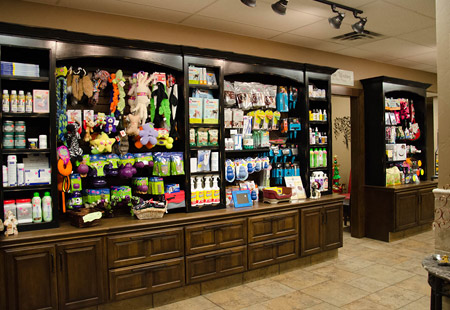 Retail Center
Rose Rock Veterinary Hospital and Pet Resort's retail center has many products for the health, wellness and happiness of your pet. We carry specialty diets, healthy treats, dental care products, skin and coat care products, as well as behavior training and grooming products. We also have products to keep your pet comfortable and warm, such as sweaters and coats, and we have a large array of collars and leashes for sale as well.
Stop in to our retail center anytime to see the wonderful products we have available for your pet!
Loving Care for Your Pet