About Rose Rock Veterinary Hospital and Pet Resort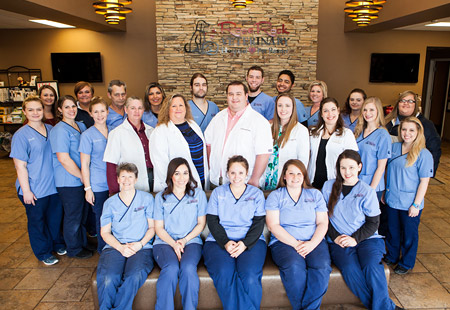 Welcome to Rose Rock Veterinary Hospital and Pet Resort
At Rose Rock Veterinary Hospital and Pet Resort in Norman, Oklahoma, we understand the special role your pet plays in your family. That's why we're dedicated to providing your pet with the best health care veterinary medicine has to offer. The experienced veterinarians and compassionate staff will care for your pet as they would their own. The number one priority for the entire medical team at our hospital is to practice the highest-quality medicine and surgery with compassion and an emphasis on client education. We are committed to providing personal attention to your unique concerns, and welcome the chance to answer any questions you may have.
The Hospital's History
Formerly known as Hemphill Veterinary Clinic, the practice originally treated both small and large animals when Norman was a rural area. Dr. Hemphill sold the business to Dr. Duke Blackford in the 1970s, at which point the practice was converted to a small animal practice and renamed Rose Rock Veterinary Hospital.
Dr. Beverly Fritzler joined the practice in 1986 and purchased it from Dr. Blackford in 1990. When the dead-end street Rose Rock Veterinary Hospital was located on became a through street in 1999, Dr. Fritzler decided the building needed to change. In 2001, the hospital was remodeled into today's current building. As the remodel was being finished, the practice's name changed to Rose Rock Veterinary Hospital and Pet Resort.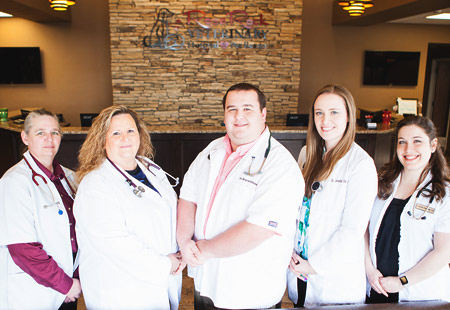 Norman Community Involvement
Rose Rock Veterinary Hospital and Pet Resort is committed to its clients and to the Norman, Oklahoma community. As a community service project, we take in animals from the Norman Animal Shelter to adopt out. We hope that by doing so, we can save the lives of animals that otherwise may not have had many opportunities.
All proceeds of Rose Rock T-shirts and the Bone Appetit cookbooks go toward the hospital's homeless animal fund. If you would like to support this program, or have any questions, please speak to a staff member.
Payment Policy
We accept cash, Visa, MasterCard, American Express and Discover as well as CareCredit. If you'd like to learn more about CareCredit, please visit www.carecredit.com. Personal checks are also welcome; however, proper identification of the signer of the check is required.
Pet Insurance
While Rose Rock Veterinary Hospital and Pet Resort does not provide pet insurance, there are several excellent companies that do offer insurance services for your pet. As pet owners, we all get in situations when we want to provide the best care, but we can't due to financial restraints. Health care costs for humans and pets continue to rise, and insurance is another option available that allows you to provide the care you may want for your pet.
You can visit www.petinsurancereview.com for more information on all of the pet insurance companies available, as well as ratings from pet owners who have insurance policies with them. If this is an option you wish to learn more about for your pet's care, please talk to one of our staff members for more information.
Loving Care for Your Pet